A community volunteer program established by the St. Thomas Police Service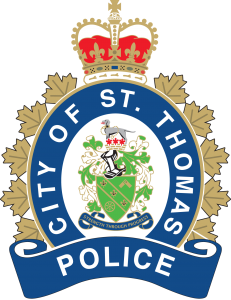 The Citizens on Patrol (COP) program provides a visible presence in the community while fostering partnerships with St. Thomas Police Services, local businesses and residential areas, to identify and expand opportunities to deter criminal activity and reduce crime.
COP volunteers will be goodwill ambassadors and foster positive contact with members of the community.They will also act as non-confrontational observers and report suspicious behaviour.
Their mission is to be non-intrusive, trained civilian eyes and ears of the St. Thomas Police Service, contributing to the overall safety and wellness of the City of St. Thomas.
This program does not promote, require or ask for any involvement of members in the apprehension of criminals. The purpose is solely to observe and report.